Our team of doctorate-level and MD writers have written and edited marketing and technical documents about various topics for countless clients. We currently have federal contracts doing writing and editing for the Army and the Department of Health and Human Services. The company's successes can be attributed to our ability to think like their intended audience before starting to write, plus writing with the necessary outcomes in mind.
About The Owner
Dr. Karen Vieira,
Owner Of The Med Writers
PhD, Biochemistry & Molecular Biology
University of Florida College of Medicine
Master of Science, Management
University of Florida College of Business
Bachelor of Science, Molecular Biology
Florida Institute of Technology
Former Research Scientist, Kraft Foods
Long Term Research and Nutrition Research
The Med Writers is owned by Dr. Karen Vieira, SBA Miami's 2018 Woman-Owned Small Business Person of the Year. She has a doctorate in Biomedical Sciences, a Masters in Management and years of corporate experience with a Fortune 50 company before starting The Med Writers. She has 20 years of medical & scientific writing experience. She is trained in science writing, technical writing, copywriting and NLP writing. Dr. Vieira is passionate about living a healthy lifestyle and helping others do the same. Dr. Karen Vieira is a multi-talented combination of scientific expertise, business savvy and passion for health and wellness.
Dr. Vieira started her career doing lab research on E.coli then conducting research on sickle cell disease patients in the Grady Hospital Sickle Cell Center in Atlanta, GA. From there, she moved on to doing laboratory-based gene therapy research for sickle cell disease. Since she too has the genetic disease, helping with sickle cell has been her life-long passion.
She has laboratory and clinical research experience both in academia and industry. After leaving academic research, she worked with the largest food company in America. As a senior research scientist at Kraft Foods, she did nutritional research to discover new health benefits of existing food ingredients and natural compounds. Her project areas included bone health, diabetes, cognitive health and muscle health. While there, she also started a comprehensive cell culture research project, a first of its kind there, discovering and prioritizing novel and emerging food ingredients for health and wellness using cell culture studies. This project later became part of a $10 million joint venture with a Nobel prize laureate.
She started The Med Writers, a medical and scientific writing company, to help researchers get published easier by writing for them and to help companies get the Google rank they want by writing credible informational content for their websites. The company was started in 2007 after Dr. Vieira left Kraft Foods. They have worked on projects for companies like Abbott, Belkin, Dole, Johnson & Johnson, Meijer Pharmacy, Merck, Omega XL, Pfizer, Sechrist, ShopRite Pharmacy, just to name a few. The company is comprised of a team of writers that are doctorate-level medical scientists, medical doctors, naturopathic doctors and chiropractic doctors, bringing credibility and their depth of experience to clients' projects. They also formulate new dietary supplement blends for clients in the supplement industry, ensuring safety and efficacy; this is done through our sister company Make A Supplement.
The business is federally-certified as an 8(a), WOSB, MOSB and EDWOSB, and state-certified as a WBE, MBE, SBE in Florida.
Dr. Vieira's charisma and knowledge have led to her winning many awards over the years. These include being SBA Miami's 2018 Woman Owner Small Business Person of the Year, a finalist in the 2017 Xcelerate Wellington 2.0's Homegrown People's Choice Award, being selected as a 2016 SBA Emerging Leaders participant, winning the University of Florida Medical Guild research presentation, winning the Florida Tech Tri-Beta research presentation and being a Howard Hughes science grant recipient for an internship at Emory University.
As an international student with limited access to scholarship and grant money, plus zero access to student loans, Karen completed all 3 of her degrees solely with scholarship, grant and fellowship money, plus working in the food and telemarketing industries to support herself. The tenacity which she approached school with, enrolling in a doctorate and an MBA program concurrently, is the same way she approaches everything in life.
Her work has been published in many medical journals such as Nucleic Acids Research, Journal of Biological Chemistry, Molecular and Cellular Biology, Nutrition Journal, Annals of General Psychiatry and International Archives of Medicine. She is a general health, cancer and weight loss coach, often volunteering her time to help people with their health conditions using dietary and lifestyle changes plus dietary supplements. With her experience as a sickle cell patient and a sickle cell gene therapy researcher, she volunteers frequently various sickle cell organizations.
You can check out some nutrition-related writing examples and see the excellent reviews on our written articles from testimonials.
Executive Leadership
Claudine Motto
Chief Operating Officer
Andrea Caravan
Account Manager/Sales
Brenton Newbon
Project Manager
Researchers and Writers
Dr. Anna Pickering
PhD in Cell and Molecular Biology
University of Hawaii
Bachelor of Science in Biochemistry and Biophysics
Oregon State University
Post-doctoral Research
Oregon Health and Science University
Dr. Takeesha Roland Jenkins
PhD in Psychology
Grand Canyon University
MS in Psychology
Capella University
MS in Neurology
Humboldt University
BS in Biology
University of South Florida
Post-graduate studies and training in Biochemistry and Molecular Biology
University of Florida College of Medicine
Dr. Marcus Martin
PhD in Microbiology working on HIV/FIV research
University of Florida
BS in Biology, minor in Chemistry
Morgan State University
Experienced in grant and marketing writing
Previous editor of a spine research journal
Experience running a clinical research organization
Dr. Lorelei Tucker
PhD in Neuroscience
Augusta University
BS in Chemistry
Georgia Southern University
Dr. Andrew Funk
Doctor of Chiropractic
Life University College of Chiropractic
Board-Certified Neurologist
American Chiropractic Neurology Board
BA in Spanish
Arizona State University
Dr. Paz Etcheverry
PhD in Food Science and Technology
Cornell University
MS in Food Science and Nutrition
North Carolina State University
BS in Food Science
Cornell University
Professor at University of Western States and the American College of Healthcare Sciences
Dr. Kristopher Bunting
Doctor of Medicine MD
Tulane University
BS in Chemistry and Life Sciences
United States Military Academy
Dr. Alexia Williams
PhD in Biological Psychology
University of California, Davis
MA in Biological Psychology
University of California, Davis
BS in Biology
University of Massachusetts
Dr. Emery Haley
PhD in Molecular and Cellular Biology
Van Andel Institute Graduate School
BS in Neuroscience
University of Alabama at Birmingham
Dr. Amanda Jacot
PharmD
University of Texas at Austin College of Pharmacy
BS in Biology
University of Texas at Austin
Dr. Sagar Desai
PhD in Neuropharmacology
The University of Western Ontario (Canada)
MPharm
Department of Pharmaceutical Sciences, RTMNU (India)
Emily Wagner
PhD research in
Pharmacology for 2 years
MS in Pharmacology Cancer Biology
Colorado University Anschutz
BS in Biotechnology & Molecular Bioscience
Rochester Institute of Technology
Dr. Hannah Actor-Engel
PhD in Neuroscience
University of Colorado, School of Medicine
BS in Neural Science
New York University
Dr. Chelsea Alvarado
MD
University of Maryland School of Medicine
BS in Biochemistry
Temple University
Dr. Simrit (Simi) Burn
PharmD
University of Houston
MS in Education
University of Tulsa
BS in Biochemistry
University of Tulsa
Dr. Elizabeth Wescott
PhD in Immunology & Cancer Biology Vanderbilt University

BS in Biology
Davidson College
Dr. Catherine Leasure
PhD in Microbe Host Interactions
Vanderbilt University

BS in Genetics
Texas A&M University
Dr. Bora Lee
PhD in Molecular and Cellular Biology
University of Massachusetts Amherst

BS in Biology
Boston College
Dr. Sierra Lear
PhD in Bioengineering
UC Berkeley
BS in Chemical Engineering
Tulane University
BS in Neuroscience
Tulane University
Dr. Natasha Naidoo
PhD in Medical Microbiology
University of KwaZulu-Natal, Nelson Mandela Medical School
Maureen McNulty
PhD research in Cancer Biology for 7 years
BS in Molecular Genetics
The Ohio State University
Graphic Design
Dean Nicholas
Graphic Design
Seneca College of Applied Arts and Technology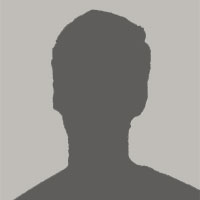 Ivan Heerdegen
MS in Biological
Florida Atlantic University

BS – Biological Sciences
Florida Atlantic University
Behind The Scenes
Iftikhar Ahmad
Finance

Furqan Ahmed
Administrative Assistant
Mellissa Gibson
Business Development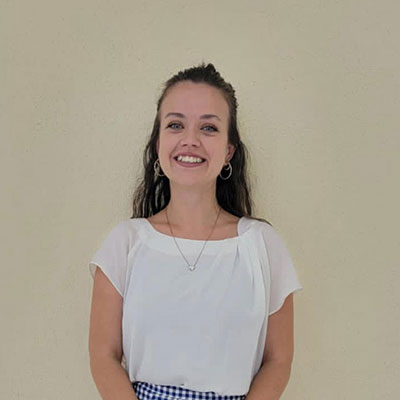 Brianna Russell
Marketing

Amila Voloder
IT Support