Get Effective Medical Content Written For Marketing Campaigns
Getting high-quality marketing content written by experts in the medical field can be expensive and painstaking. You want to get your marketing content out quickly and you need it written by medical professionals for credibility.
We are a team of medical writers who are Ph.D. medical scientists and doctors.
We write marketing content and copy for:
Healthcare systems
Clinics and private practices CROs (contract research organizations)
Federal government agencies
Pharmaceutical companies
Biotechnology companies
Medical devices
Dietary supplements (visit our sister company Make A Supplement)
Health and wellness products and services
Satisfied Clients
---
Don't Spend Months Looking for the "Right" Writer to Hire
Finding the perfect blend of medical or scientific knowledge and writing skill is tough. You have deadlines. You need FAST high-quality results with no hand-holding.
---
Our Team of Medical Writers Can Tackle Your Projects Right Away
Most marketing writers have no medical or scientific knowledge or experience. Many of our biggest clients are in healthcare marketing that has no knowledge of the products and services they are getting paid big bucks to write about.
Do not accept writing that is general or just "fluff"
Stop paying marketers to write your content
Do not use a marketing agency with no doctors or scientists as writers
Stop spending a lot of time editing the inaccurate copy they write
Do not keep putting out marketing that is not converting
Why are you asking a marketer with no medical training to write about your product or service?
---
The Other Problem: Relying on in-house expertise for writing causes long delays
Most of our clients have in-house expertise but are unable to write their own marketing content and copy due to tight deadlines. We deliver quickly on their high-end needs.
We write for a variety of different audiences:
Physicians in all types of specialties
Nurses
Chiropractors
Biomedical laboratory scientists
Professors and PIs (principal investigators)
Executives
Purchasing personnel
General audience
Bundling Marketing for Cost Effectiveness
It takes time to get started with a new writer, graphic designer, and keyword researcher. We have all of those in one place and provide cost-effectiveness and time savings when you use us for all your marketing writing and design projects.
Website and social media content
Brochures
White papers
Graphic design/layout
Email templates for campaigns
Get A Quote For Your Project Within 2 Hours
It is easy to work with our medical marketing writers
Writing on the topic of your choice
Marketing writing for a sales or educational outcome
Writing suitable for your specific audience
Simple flat-fee pricing to fit your budget
A money-back satisfaction guarantee
Studies can be cited and/or referenced in whatever format needed
Custom pricing depending on project type, topic, length, outcome and audience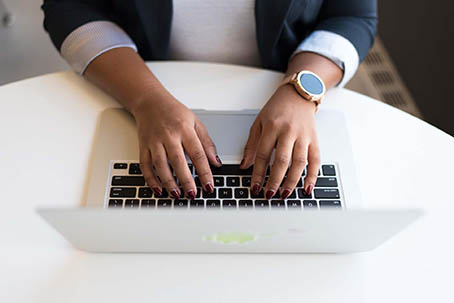 Articles
Blog posts
Booklets
Brochures
Clinical trial enrollment
E-books
Emails
Flyers
Landing pages
Newsletters
PowerPoints
Presentations
Press releases
Product descriptions
Product labels
Reports
Social media posts
Testimonials
Thought leadership articles
Web content
Webinars
Website pages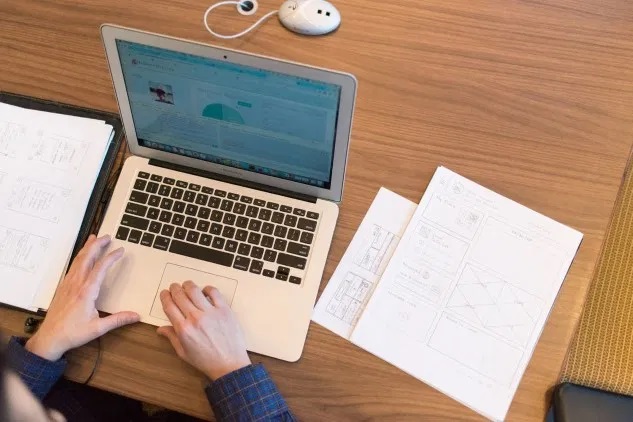 The Med Writers 7-Step Knowledge-Based Medical Marketing Writing System
---
Step 1. Decisions
Outline the type of writing needed and its intended outcome
Get clear on the target audience and their demographics
Decide what style, tone and voice is suitable
Understand where the information will be posted, published or distributed
Create limits on the length and structure
Determine the exact topics and scope of the project
Step 2. Team
Assign the project manager, writer, and editor
Choose the right experts for your industry, audience and project type
As many as 5 different sets of eyes will check your project for accuracy and effectiveness
Step 3. Reading
Research the topics in the medical and scientific literature
Find the best studies on the chosen topics
Compile information that is credible and based on studies
If necessary, do patent searches to see any limitations
Step 4. Writing
Write the content for each topic based on the research
Produce well-written content
Ensure the flow and readability of the information
Step 5. Keywords
Pick relevant keywords that have the most traffic with the least competition
Search engine optimize each topic to ensure correct keyword density
Do not compromise readability
Ensure the content will get to the top of Google
Step 6. Review
Read, edit and proofread internally to ensure accuracy
Send to you for feedback and comments
Make edits with as many rounds of revisions as needed
Ensure everything meets your expectations
Step 7. Post or Print
Submit content where it needs to go based on the decisions in step 1
Examples:
– send to your webmaster or IT specialist
– post on your WordPress site
– submit press releases to PR sites
– send to printer
What if I need my content written FAST?
No Problem. We have some of the fastest turnaround times of any content writing company in any industry. Some clients request same day and next day delivery. If we can do it, we will.
Is my project too BIG?
No. We have written hundreds and even thousands of high-quality articles for some clients.
Do you work on a monthly RETAINER?
Only if you want. No monthly retainer or annual contract is necessary. We do have many long-term projects but we also take on short-term projects as well.
Is there a long, complicated CONTRACT?
No. We keep our working agreements short and simple. That ensures we can get started right away.
Let's Get Started
Get A Quote For Your Project Within 2 Hours