Pharmaceutical industry is ever-evolving where drug development is occurring at unprecedented speeds. This was made clear by the velocity at which many vaccines and medications against COVID-19 rolled out of the pipeline. Although the covid pandemic left much to be desired for certain industries, the pharmaceutical industry thrived amidst a chaotic pandemic. Here're the 18 most innovative pharmaceuticals product lists from top companies.
Drug development pipelines churned out many products, including several that were not COVID-19 related. To name a few, the list includes products for various forms of cancer, migraines, and blood disorders. In the U.S. alone, the FDA approved as many as 53 drugs and biological products in 2020 (5 more than in 2019) and more than a handful of biologics. Due to the pandemic, emergency use authorization (EUA) was granted for many products in larger numbers than ever before. These approvals led to the launch of numerous products in the U.S. and around the world.
These innovative pharmaceutical products highlight the advancement of science and the medical sector even in the most turbulent of times.
Most Innovative Pharmaceuticals Product List from Top Companies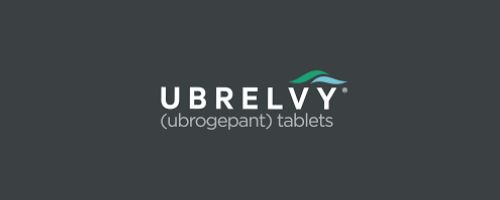 Product(s): Ubrelvy (ubrogepant)
Use: Migraine
Company: AbbVie Inc.
Ubrelvy is a drug for the acute treatment of migraines with or without aura in adults. The drug is classified as a calcitonin gene-related peptide receptor inhibitor. The pandemic did not thwart sales of the drug, as sales for the first 3 quarters of 2020 reached $60 million. In 2020 AbbVie acquired Ubrelvy from Allergan.
AbbVie ranked 378 in the Global 500 and 99 in the Fortune 500 for 2020 [3,4]. The American company is best known for its blockbuster drug Humira.
Company: Abbot Laboratories
Product(s): Several COVID-19 assays
Use: COVID-19
Abbott ranked 393 in the Global 500 and 104 in Fortune 500 for 2020. The healthcare company is well known for its diagnostic tools, medical devices, and nutritional products like Ensure. The pandemic has increased business demands for COVID-19 testing which has bolstered Abbott's diagnostic arm. This pharma company managed to gain emergency use authorization for many in-vitro diagnostic assays such as the Abbott RealTime SARS-CoV-2 assay, the AdviseDx SARS-CoV-2 IgM, the Alinity m SARS-CoV-2 assay, the SARS-CoV-2 IgG assay, the ID NOW COVID-19, and the BinaxNOW COVID-19 Ag Card in partnership with Scarborough Inc.
Company: Amgen Inc.
Product(s): AVSOLA (infliximab-axxq)
Use: Chron's Disease, Ulcerative Colitis, Rheumatoid Arthritis, Ankylosing Spondylitis, Psoriatic Arthritis, Plaque Psoriasis.
As one of the world's largest independent biotech companies, it is not surprising that Amgen was ranked 135 in the Fortune 500 for 2020. The American multinational launched AVSOLA, a biosimilar to Remicade (J&J) in mid-2020. The biosimilar is indicated for the use in many clinical diseases giving it a leg up in the market above other therapeutics with only one indication:
Diminishing signs and symptoms of Crohn's Disease in adults and pediatric patients
Reducing signs and symptoms in adult and pediatric patients with Ulcerative Colitis
Reducing signs and symptoms of Rheumatoid Arthritis when given in combination with methotrexate
Diminishing signs and symptoms in patients with active Ankylosing Spondylitis
Reducing signs and symptoms in patients with Psoriatic Arthritis
Treatment of adult patients with chronic and severe Plaque Psoriasis
Company: AstraZeneca plc. in partnership with Daiichi Sankyo Co., Ltd.
Product(s): Enhertu (fam-trastuzumab deruxtecan-nxki)
Use: HER2-targeted cancer
Although it did not make the Global 500 list for 2020, AstraZeneca is still a leader in major disease areas such as cancer. Aside from the race to reach emergency authorization for its COVID-19 vaccine, which is expected in just weeks, the British-Swedish pharmaceutical AstraZeneca picked up co-marketing rights to Enhertu in a 50-50 partnership with Daiichi Sankyo. Enhertu was originally approved as a treatment for patients with metastatic HER2-positive breast cancer with failure to respond to at least two other treatments.
AstraZeneca and Daiichi took on the HER2-leader Roche (Herceptin and Kadcyla), as clinical data indicated that Enhertu elicited a response in 60% of patients who had failed Herceptin and Kadcyla treatment. As Enhertu rolled out in 2020, further clinical trials demonstrated its effectiveness on HER2-positive gastric or gastroesophageal junction cancer patients, leading to the first HER2-directed therapy approved for gastric cancer in a decade. In the first three quarters of 2020, Enhertu generated revenues of $63 million.
Company: Bayer AG
Bayer, a household name for its blockbuster Aspirin, ranked 214 on the Global 500 for 2020, just one place above Pfizer. Although no particular drug launch stands out for Bayer in 2020, the company in partnership with Merck has just gained approval for the heart failure drug Verquvo. Verquvo improves heart function by stimulating an enzyme called soluble guanylate cyclase, and it is the first drug to use this mechanism of action. The drug is expected to bring $500 million in revenue by 2025.
Company: Biogen Inc.
Product(s): Vumerity (diroximel fumarate)
Use: Multiple Sclerosis
Biogen, an American company well renowned for manufacturing treatments for neurodegenerative, and neurological diseases, was ranked 223 in the Fortune 500 for 2020. This pharma company launched Vumerity, a drug indicated for the treatment of relapsing forms of multiple sclerosis (MS).
Although gaining FDA approval in mid-2019, Vumerity was launched at the end of 2019, making it a hot market watch with high projected sales in 2020. However, the company claims that the pandemic has obstructed sales of Vumerity. Most recently, the company also received unpleasant news for its experimental Alzheimer's drug, aducanumab. The FDA advisory board voted "no" on its approval citing inconsistent data.
Company: Bristol-Myers Squibb
Product(s): Zeposia (ozanimod), Reblozyl (luspatercept-aamt)
Use: Multiple Sclerosis, Anemia
BMS had a prolific launch year and ranked 487 in the Global 500 and 115 in the Fortune 500 for 2020. The company launched Zeposia, a sphingosine-1-phosphate (SIP) modulator for the treatment of MS that works by preventing immune cells from entering the nervous system, thus reducing inflammation. Its FDA approval occurred in March 2020, after BMS's Celgene acquisition.
Although the MS market is crowded, Zeposia is expected to rise above its rivals given its more affordable price point and ability to address MS associated cognitive issues. Another advantage BMS holds in the MS market, is that Zeposia does not require genetic testing or cardiovascular monitoring after the first dose compared to other S1P class drugs. Soon, Zeposia is also expected to gain approval for the treatment of ulcerative colitis as 37% of patients maintained remission compared to a placebo group. The expanded indications for use may help its meager $1 million in sales during the second quarter of 2020. Annual Zeposia sales are projected to reach $1.6 billion by 2026.
BMS in partnership with Acceleron Pharma also launched Reblozyl— a drug indicated for the treatment of anemic adults with beta-thalassemia who need regular red blood cell transfusions. Sales for Reblozyl in the first 2 quarters alone reached $159 million.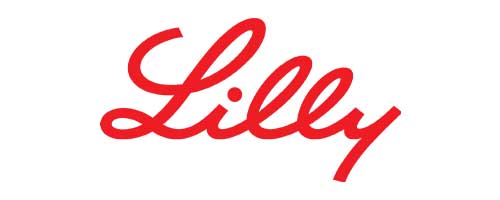 Company: Eli Lilly and Co.
Product(s): Retevmo (selpercatinib), bamlanivimab, Olumiant (baricitinib)
Use: RET-positive lung and thyroid cancers, COVID-19
Eli Lilly, ranked 145 in the Fortune 500 for 2020, is most well-known for the first commercially available insulin product, the production of the polio vaccines, and blockbuster drugs like Prozac, Cymbalta, Zyprexa and Trulicity.
In 2020 it launched Retevmo, a drug for the treatment of certain cancers caused by an abnormal gene, called RET. It is indicated for persons 12 years of age and older with advanced medullary thyroid cancer and other advanced thyroid cancer, and for adults with non-small cell lung cancer. The drug generated $11.6 million in revenue in only the third quarter of 2020 ($17.9 million in all three quarters combined).
2020 brought other opportunities for the company, as Eli Lilly's monoclonal antibody bamlanivimab received EUA for the treatment of mild to moderate COVID-19. Moreover, although originally launched in 2018, Olumiant also obtained EUA for the treatment of hospitalized patients with COVID-19 when used in combination with remdesivir.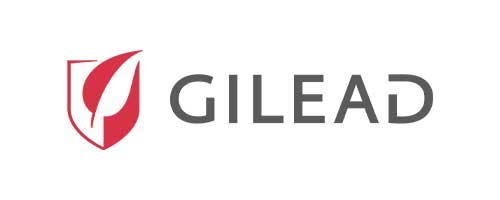 Product(s): Veklury (remdesivir), Jyseleca (filgotinib), Trodelvy (sacituzumab govitecan-hziy)
Company: Gilead Sciences
Use: COVID-19, rheumatoid arthritis, breast cancer
Gilead was ranked 140 in the Fortune 500 for 2020. Although it was perhaps not a common name in the global pharmaceutical arena, Gilead certainly earned its place on the world stage in 2020 after gaining EUA for Veklury, most commonly known as remdesivir— a SARS-CoV-2 nucleotide analog RNA polymerase inhibitor. Remdesivir later gained full approval by the FDA for the treatment of COVID-19. Recent data suggest that Veklury may work better in combination with Eli Lilly's Olumiant in hospitalized COVID-19 patients on high-flow oxygen or non-invasive ventilation. Veklury sales reached $873 million in the first three quarters of 2020 alone.
Gilead also launched Jyseleca, a JAK inhibitor for the treatment of rheumatoid arthritis, and a competitor to AbbVie's well-received Humira. Although approval was gained in Japan and EU, Gilead resigned seeking approval for Jyseleca in the United States.
Another launch in the books for Gilead in 2020 was that of Trodelvy. This drug is an antibody and topoisomerase inhibitor conjugate indicated for the treatment of adults with metastatic triple-negative breast cancer who have received at least two prior therapies for metastatic disease. Sales for Trodelv mounted $73.0 million in the first three quarters alone.
Product(s): Rukobia (Fostemsavir)
Company: GlaxoSmithKline plc
Use: HIV-1
GSK, the well-established British multinational most well-known for manufacturing Advil, ranked 282 in the Global 500 for 2020. Although most antiviral efforts in 2020 were focused on COVID-19, GSK launched Rukobia— a "first-in-class" antiviral treatment for HIV-1 in adults with multidrug-resistant HIV-1 infection. Rukobia was acquired by GSK from BMS several years ago, and finally gained the FDA approval required for launch. The HIV-1 drug is predicted to reach $285 million for sales in 2026.
Product(s): Zabdeno / Mvabea (Ad26.ZEBOV / MVA-BN-Filo)
Company: Johnson & Johnson
Use: Ebola
J&J has been a household name for generations. The American company ranked 104 in the Global 500 and 35 in the Fortune 500 for 2020. Although J&J is a current frontrunner in the race for a vaccine against COVID-19, the company did not have the appropriate data to submit the vaccine for EUA in 2020 (but is expected to file for emergency approval soon). However, J&J gained European approval for the Ebola vaccine Zabdeno/Mvabea. The vaccine consists of two doses. The first dose has the Zabdeno component, and the second dose (booster) Mvabea is administered 8-weeks later.
Product(s): Leqvio (inclisiran), Tabrecta (capmatinib), Adakveo (crizanlizumab-tmca)
Company: Novartis International AG
Use: high LDL cholesterol, non-small cell lung cancer, vasoocclusive crises
Novartis was ranked 225 in the Global 500 for 2020. The Swiss multinational launched Leqvio in 2020. The EU approved Leqvio as adjunct therapy to other lipid-lowering therapies for patients with high levels of bad cholesterol. This is the Swiss company's first approval resulting from the buyout of the Medicines Company (MedCo).
In a competitive market, Leqvio offers a dosing frequency advantage compared to rivaling therapies and has demonstrated a 48% reduction in LDL-C in people with familial hypercholesterolemia. Moreover, LDL-C was reduced by 52% in people with atherosclerotic cardiovascular disease (ASCVD), and 50% in people at risk of ASCVD equivalents. However, data on how cardiovascular events are reduced will not be available for a few more years. FDA approval is currently pending in the U.S.
Tabercta was another dug launched by Novartis in 2020. Tabercta is a MET targeting kinase inhibitor indicated for the treatment of adults with metastatic non-small cell lung cancer. In the first three quarters of 2020, Tabercta reached $18 million in sales.
In a prolific year for Novartis, the launch of its other product Adakveo amounted $71 million in sales during the first three quarters of 2020. The drug is a Selectin blocker indicated for patients 16 and older with sickle cell disease which reduces the incidence of vaso-occlusive pain crises.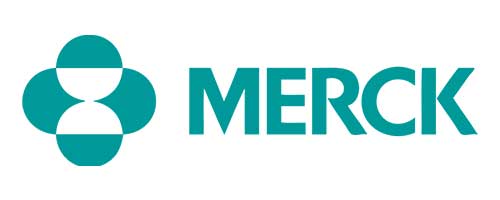 Company: Merck & Co., Inc.
Merck ranked 256 in the Global 500 and 69 in the Fortune 500 for 2020. Although its blockbuster cancer drug Keytruda is still leading in global sales and gaining approval for new indications, Merck had no significant launches in 2020. However, the pharmaceutical giant has several drugs in the pipeline with some are ready to roll out. Just this month, the FDA approved VERQUVO (vericiguat) for the treatment of heart failure.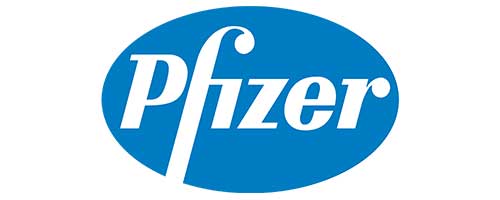 Product(s): Pfizer-BioNTech COVID-19 Vaccine, Ruxience (rituximab-pvvr)
Company: Pfizer Inc.
Use: COVID-19, Non-Hodgkin's lymphoma, chronic lymphocytic leukemia, granulomatosis with polyangiitis (Wegener's Granulomatosis), and microscopic polyangiitiss
By 2020, the Pfizer name has become commonplace given its position as the frontrunner in establishing a safe and effective COVID-19 vaccine, already in wide distribution after gaining emergency authorization. Not surprisingly, in 2020 Pfizer ranked 64 on the Fortune 500 list and 215 on the Global 500 list.
With biosimilar rollouts ramping up in the U.S., Pfizer also launched Ruxience, a biosimilar that is now competing with Rituxan (co-marketed by Genetec and Biogen). The biosimilar is indicated for adults with Non-Hodgkin's lymphoma, granulomatosis with polyangiitis (Wegener's Granulomatosis), chronic lymphocytic leukemia, and microscopic polyangiitis in combination with glucocorticoids. Ruxience reached $78 million in sales in just the first three quarters of 2020.
Product(s): REGEN-COV2 (casirivimab and imdevimab)
Company: Regeneron Pharmaceuticals, Inc.
Use: COVID-19
Regeneron ranked 405 in the Fortune 500 for 2020. The American company developed an "antibody cocktail" to treat coronavirus, REGEN-COV2, which reached $40.2 million in sales in the first three quarters of 2020. The combination of the two monoclonal antibodies is indicated for the treatment of mild to moderate COVID-19 in patients 12 or older at high risk of progressing to severe infection or hospitalization.
Product(s): Several COVID-19 assays, Evrysdi (risdiplam)
Company: Roche Holding AG
Use: COVID-19, Spinal Muscular Atrophy
Roche ranked 171 in the Global 500 for 2020. Its diagnostics division gained EUA for numerous COVID-19 assays ranging from molecular PCR tests to serology antibody assays (Elecsys Anti-SARS-CoV-2 S, cobas SARS-CoV-2 & Influenza A/B Nucleic Acid Test for use on the cobas Liat System, cobas SARS-CoV-2 & Influenza A/B, Elecsys IL-6, Elecsys Anti-SARS-CoV-2).
Aside from their tremendous efforts in COVID-19 testing, the pharmaceutical division of Roche gained approval for many drugs in 2020 from the U.S., the E.U., China, and Japan. One of the many rolling out of the pipeline for Roche in 2020 was Evrysdi, indicated for the treatment of Spinal Muscular Atrophy.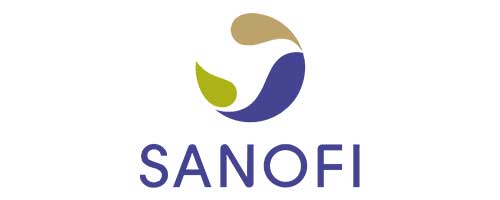 Product(s): Sarclisa (isatuximab-irfc), MenQuadfi
Company: Sanofi Pasteur, Inc.
Use: Multiple myeloma, Meningococcal (Groups A, C, Y, W) Conjugate Vaccine
Sanofi ranked 289 in the Global 500 for 2020. The French company launched several products in 2020. Sarclisa, a CD38-directed cytolytic antibody indicated for adults with multiple myeloma in combination with pomalidomide and dexamethasone, reached $21.999 million in sales in the first three quarters of 2020.
Sanofi also launched MenQuadfi, a vaccine indicated for immunization against invasive meningococcal disease caused by Neisseria meningitidis serogroups A, C, W, and Y in individuals 2 or older.
Company: Takeda Pharmaceutical Company Limited
Takeda ranked 414 in the Global 500 for 2020. Several drugs were in the Takeda pipeline in 2020, and some even gained approval in many countries. In mid-December of last year, the FDA granted priority review to TAK-721 (budesonide oral suspension) for eosinophilic esophagitis (EoE)— a chronic inflammatory disease damaging to the esophagus with no currently approved treatments. Once approved, the lack of market competition should be an asset to Takeda.
Conclusion
The pharmaceutical sector is constantly changing with notable innovations and development. This is the list of some innovative pharmaceutical products which have broadened up opportunities for medicine discovery. If you need help with marketing your new product launches, contact us for a quote. We provide all types of medical marketing writing, whether it be clinical trial documentation or journal articles, we can provide you with top-notch writing services.