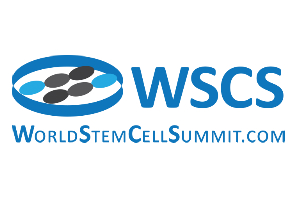 Need a new heart or kidney, or to relieve an injured joint? Or do you just want to get rid of wrinkles or live a more energized life? There are stem cells for all of that. It's now called regenerative medicine. I attended the World Stem Cell Summit 2016 conference in West Palm Beach in December and it was like a scene from Back To The Future.
The conversation at lunch one of the days  went like, "we do ozone injections for immediate pain and inflammation relief in an injured joint. Then we inject stem cells to repair the injury." That was the owner of a stem cell injection company, sitting across the table from me. Then next to me was VP of sales for Panasonic Healthcare, who spoke up telling me that freezers have up to a four degree variation in different parts of the freezer and at different times, and that's unacceptable for storing vaccines. He went on to explain that Panasonic Healthcare has developed freezers that can maintain stable temperatures for storage of government vaccines. He elaborated that their Panasonic Healthcare marketing department was having a hard time correctly positioning that product for it to sell as expected.
These conversations weren't unusual nerdy conversations – the whole conference was like this. The next morning, a University of Miami researcher spoke about saving a patient's life with stem cell generation of cardiac tissue after his doctors said there was nothing else they could do for him. So, it wasn't just science and business; every aspect of regenerative medicine was covered.
The World Stem Cell Summit is worth attending, not only for researchers and students, but for any type of company involved in the industry. They even have a day at the beginning of the conference for the general public to come in and have their questions about stem cell therapies answered. Looking forward to next year's conference!
Our team at The Med Writers stays on top of current research, not just through reading publications, but through attending medical and scientific conferences that help us stay abreast of cutting edge information and meet industry influencers. The 2017 conference dates and location haven't been announced yet, but keep an eye out here.