Highlights
Marketing to researchers in academic settings requires a specialized approach.
Publications get grant funding; help them get publications!
Researchers are skeptics, don't oversell.
Biotechnology marketing strategies from insiders work.

Biotechnology Marketing Strategies for Academia
Developing biotechnology marketing strategies that effectively reach academic researchers is no small feat as an outsider. However, making inroads into academia can make the difference between success and failure in the biotech industry.
Biotechnology is a crowded space. Established giants are everywhere you look, surrounded by fellow newcomers trying to chip away at their market share. In this cutthroat environment, every customer counts.
According to the National Science Foundation, half of all basic research and development in the US is performed in academic institutions. Emerging biotech firms cannot afford to miss half the market.
However, biotech companies and marketing firms are often best equipped to reach industry clientele. The problem is that biotechnology marketing strategies targeted to academia need an insider perspective in order to be effective.
The Ivory Tower has unique cultural and budgetary pressures that influence purchasing decisions. Therefore, it takes a carefully considered strategy to develop marketing content that reaches academia.
In this blog, you'll learn how to write engaging content that speaks to academic researchers. We will cover what makes academia unique, reaching researchers at every level, and biotechnology marketing strategies that convert readers into customers.
Know Your Brand
Before you can start planning your biotechnology marketing strategies, you need to consider your brand to set a consistent tone. Whether yours is formal or casual, future-oriented or solution-driven, consistency is key from the logo down.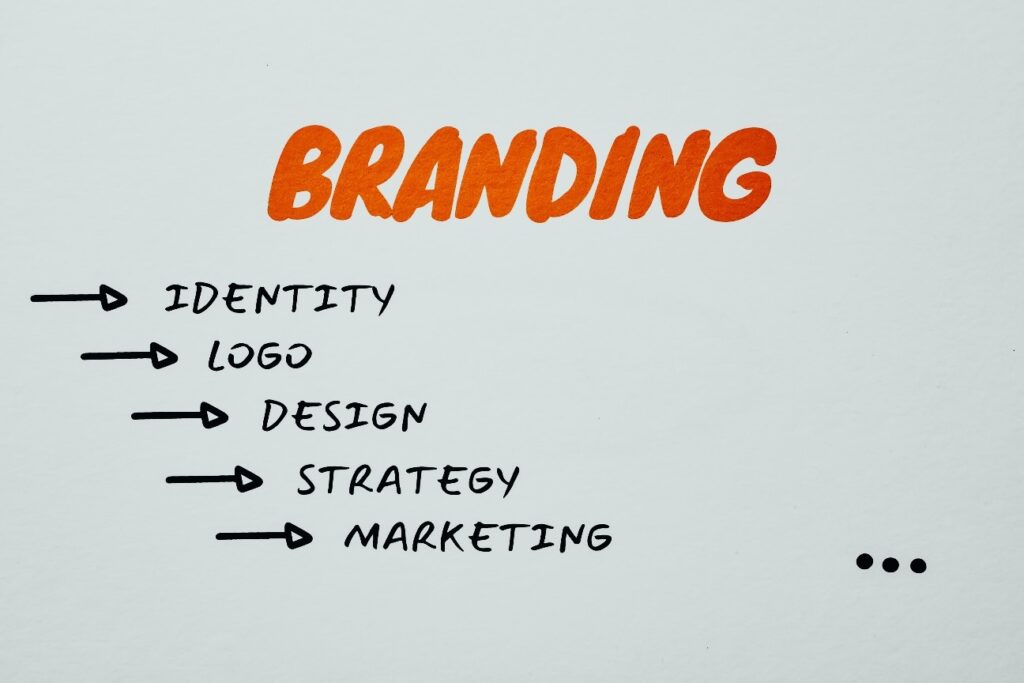 In addition, you must know the strengths and weaknesses of your products and services.
How do your products stack up against the competition?
What about your pricing and customer service?
Does your company have a niche it excels in that others don't?
These questions help develop content that reflects your company in a positive (and truthful) light.
New to the Game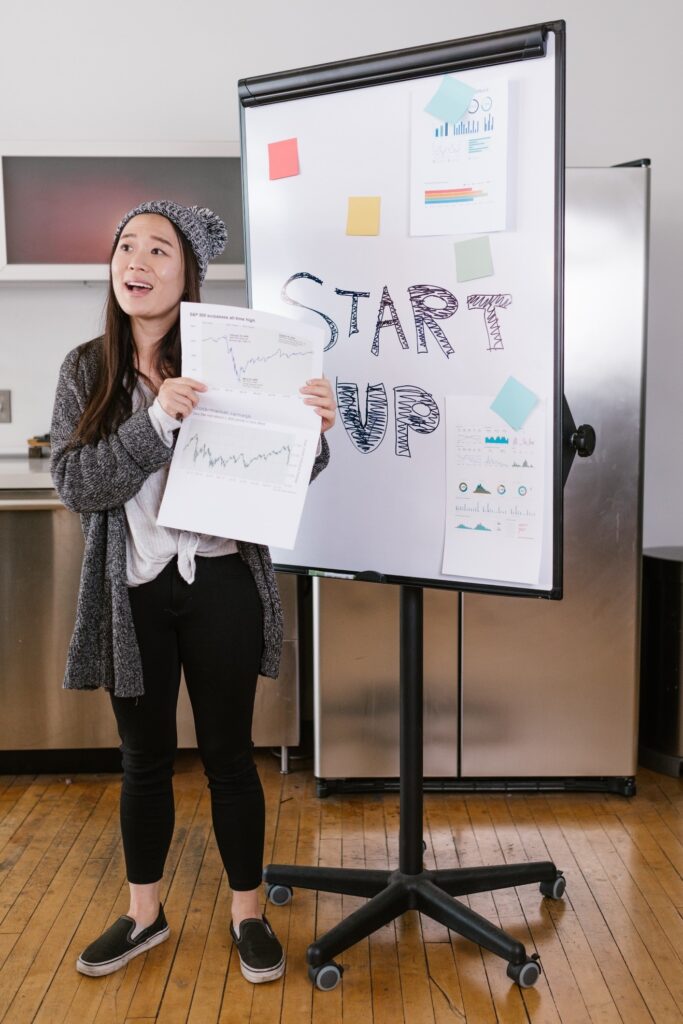 Biotechnology marketing strategies for brand-new biotech firms must contend with their newness. You can't rely on the trust held by a long-running multi-national company. You can, however, turn this to your advantage
As a new company, you have the kind of flexibility that larger firms can't match. Your marketing must emphasize how you can adapt to customers' particular needs. Point out how your reduced overhead translates to savings.
Also, who doesn't like being ahead of the crowd? Academic labs exist on the cutting edge of research. If you can communicate your company's trajectory, you can attract early adopters that become future loyal customers.
Finally, smaller size makes new firms more approachable. Capitalize on this and let readers get to know your team as people. Consider a "Meet our Team" page and include blurbs about staff when relevant.
Consult the Experts
Another crucial factor of biotechnology marketing strategies is consulting with experts. Once you've established your brand's tone, you should consider getting outside help. While no one knows your products better than you, experienced marketers and medical writers know how to write effective content that gets hits. Marketers or medical writers can do everything from revising your content or creating something entirely new – it's up to you.
Marketing Agencies vs. Medical Writing Specialists
You have a couple of choices if you work with an outside team to create your biotechnology marketing strategies and content. The first option is hiring a marketing agency to write your content. While there are some great marketing firms who know what they're doing with biotech content, choosing the right one is tricky.
Most marketing agencies know marketing, not your particular niche in biotech. As such, they can have problems generating content that is relevant and accurate to your products and services. Experts who can sniff out whether a writer knows what they're talking about. You don't want your potential customers to think you are clueless based on the bad writing you paid for.
Moreover, bad writing from marketing agencies can cost you more than just customers. Bad medical writing for your biotech company can be a liability. There are strict laws regarding marketing for biotech products related to medicine. If you mess up the wording of a claim even slightly, the fines from agencies like the FDA and FTC can cost you thousands.
That's why it's so important to get services from highly-educated medical writers who know the ins and outs of the trade. The Med Writers has writers on staff with expertise in several areas of the biotech field. Not only that, but we specialize in writing that is FDA-compliant, saving you headaches as well as legal fees. Our writers have doctoral degrees in medicine and life sciences, so you get the benefits of a writer who knows what they're talking about and what speaks to researchers in academia.
Researching the Market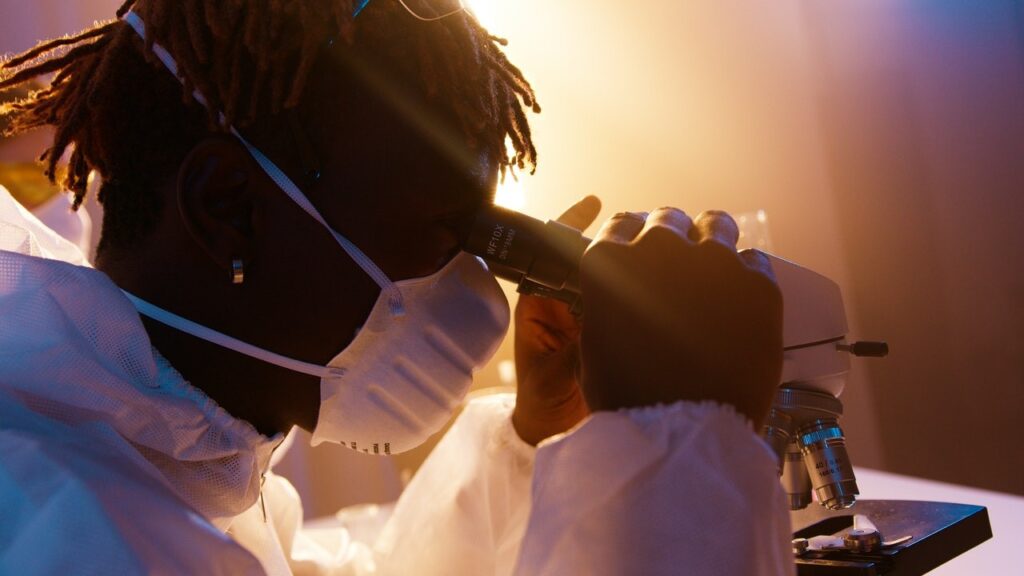 Whether you get help or go solo, you need to understand what biotechnology marketing strategies connect with your audience. The best content comes from experience; professional writers from academia know first-hand what sells.
In addition, you need to know how folks in the field search. Search engine optimization (SEO) is difficult already; SEO professionals with an academic research background cut through the static and find terms that work.
This is where expert help from companies like The Med Writers comes in. Our writers have been through the gauntlet during their doctoral studies and research careers, so they understand the mindset. With their experience and our resident SEO expert, we write thoughtful, relevant content that gets seen (and read).
Competition Research
Reinventing the wheel is a waste of precious time. Read what your competitors are writing by signing up for their newsletters and reading their blogs. Learn how they speak to customers so you can do it better. Know their products as well as you do your own.
Funding
Despite growing crossover with industry, academia is its own beast. One of the biggest differences is funding. In industry, you and your customers have a clear, transactional relationship. In academia, the customer is the grant study section, a group of professors that decides whether your grant gets funded.
Getting funding is arduous; only about 1/5th of new grant applications get funded by the NIH. The average size of an R01 grant, the standard for academic lab, was over $560,000 in 2020. This must cover employees, lab space, materials, and more, so money is tight.
Successful funding depends on ideas and results; a lab needs papers to survive. Therefore, investigators must be convinced that your products will give them publishable data. If your products have helped other clients get high-impact papers, your content must reflect that.
Getting to Know Academic Researchers
Now that you know about the industry of academia, what about the people? To start, let's break down who they are so you can build your biotechnology marketing strategies.
Demographics
According to research from GlobalWebIndex provided by DigiVidBio, academic scientists are equally divided on gender lines. They are generally highly educated and middle to upper-middle class. They are 31% more likely to seek out expert advice on major purchases. Finally, researchers tend to be technologically adept and gravitate towards Facebook and LinkedIn above other platforms.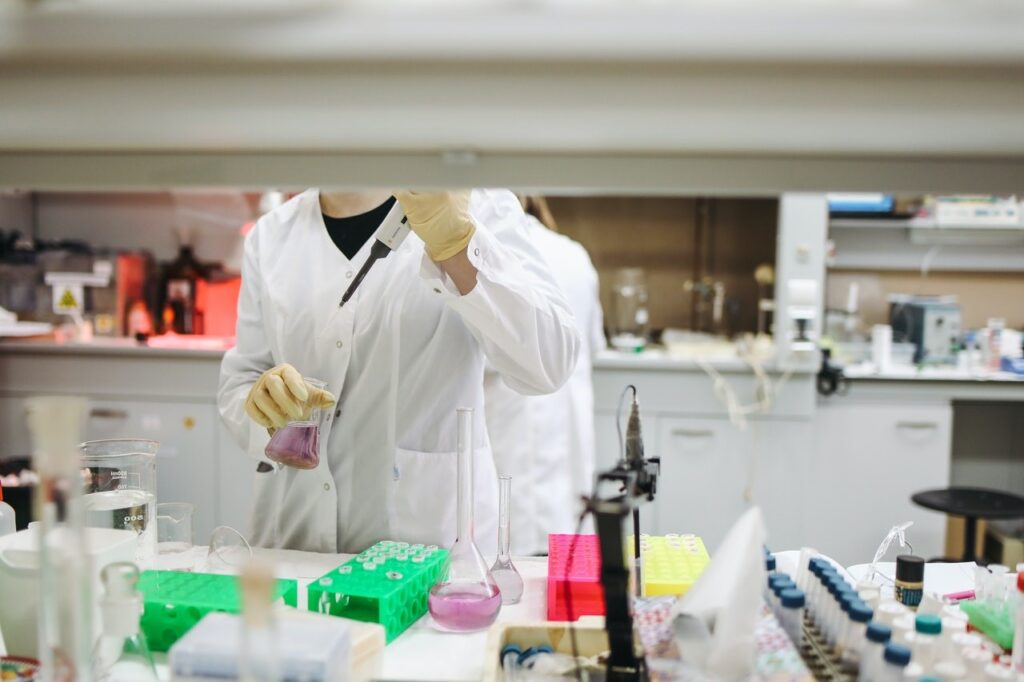 Who's Making the Purchases?
Much like industry, people up and down the chain of command make purchasing decisions. They all have their own responsibilities and pressures that should inform your biotechnology marketing strategies.
Primary Investigator (PI) – Professor
The PI oversees a research group. They have varying levels of involvement in the everyday functioning of their lab and are responsible for its long-term financial wellbeing. A professor's attention is spread thin between research, teaching, supervising, and service.
Considering this, the following strategies will help your content resonate with PIs:
Get to the point – Professors skim over the grants they're reviewing, they're not going to read your novel-length sales copy.
Emphasize your main points with italics, underlining, and BOLD text. It helps them get to the point before they get back to their protocol review.
Think in terms of publications. Labs live and die based on publications. Can your products and services get them a Nature paper? Have they done so for another client? If so, show them.
Lab Managers
Some teams include a lab manager, who is generally responsible for employees and supply management. They are often more involved with the nitty-gritty functioning of the lab than PIs.
To make your writing speak to lab managers, keep these tips in mind:
Workflow is key. They're directly invested in worker productivity, so show them how your firm's solutions can streamline tasks.
They know their supply closet! Lab managers are intimately involved with resource management. Make it clear how your products can reduce cost and waste.
Major purchases need major league pitches. Depending on their relationship, you may have to convince the lab manager to convince the PI to make the purchase. Arm them with the details they need to make the case!
Post-docs and Other Research Staff
In some labs, research assistants, grad students, and post-docs oversee some purchases. These researchers are often most involved in their own projects but are still invested in big-picture concerns.
Connect with research staff with the following tips.
Focus on direct applications. If a grad student is shopping for antibodies, they want staining that will impress their mentor. Show them proof and help them get results!
Give them a break. Post-docs, in particular, are over-worked and under-appreciated. If your product can make their day easier, let them know.
Remember who's in charge. Research staff still need to run some purchases by their boss. Help them make the sale for you with concise, bulleted feature lists and comparison charts.
Finessing Formats
Many writing formats can work for you if executed correctly. The Med Writers has a comprehensive post that walks you through them all, but here we'll focus on tweaking some of the most important to your advantage for your biotechnology marketing strategies.
Comparative Analysis
What do you offer that the competition doesn't? Comparative analysis shows how your products stack up to the competition. This can take many forms, but the key is being honest and not too negative. Researchers can smell exaggeration from a mile away, so focus on real benefits without trashing the competition.
Sales Emails
Academic researchers get just as many emails as you do. Write a subject line that is to the point and keep the body concise and impactful. Provide links to your website with more detailed information and make yourself seem friendly and available.
Newsletters
If someone signed up for your newsletter, you have their interest – keep it. Lead with original content and include links to previous articles. Tease new products or highlight existing ones in each issue. If your products result in a publication, brag a little! Finally, feature a team member each week (or month) so customers feel connected to your team.
How-to guides
At some point in time, everyone needs a little help. Presumably, that's why you're reading this right now. A well-written how-to guide helps solve the reader's problems without asking anything in return, but point out how your solutions could save them time and effort.
Blogs
A blog that is professionally written yet approachable is an essential digital marketing strategy. Showcase your expertise by writing about scientific developments and industry news! Just keep it interesting; if they wanted to read a paper, they'd be on Pubmed.
White Papers
A good white paper has the energy of a 1-2 page journal article with just a twist of sales thrown in. The goal is to use research and measured rhetoric to make your case. These need to be written with care not to sound too advertorial, however. White papers take a difficult balance but can resonate with scientists' constant desire to learn, if done correctly.
Case studies
What your products can do and have done are two different things. A case study shows the real-world impact of your product in a narrative fashion. The most impactful case studies have quotes from satisfied customers and links to the publications and grants they achieved with your products.
Conclusion
In the end, marketing to academic researchers as an outsider poses the same challenges as any other group. Careful planning, market research, and engaging content are part of the formula for success.
However, nothing quite beats first-hand experience. Our team at The Med Writers can help your business generate content that speaks to the academic research community because we came from it. Take a look at our writing samples to see content we've prepared for others, or contact us today to see how we can help your business succeed!